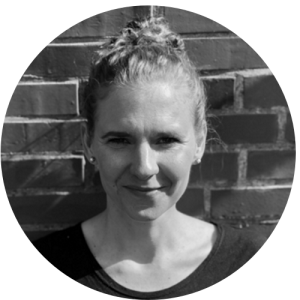 Hey, my name is Kirsten. I was born in 1980, am a mother of two girls, and currently reside in Hamburg-Bergedorf.
In August 2020, I completed my training as a certified maternal nurse (Mütterpflegerin) and doula with Prof. Dr. Med. G. Weckmann in Hamburg. During my training I worked with several families and gained a great deal of practical experience.
After studying media culture at the University of Hamburg, I worked in the advertising industry for a number of years. Though some time ago, I developed the desire for a career change. I was seeking a career path that was better suited for my personal strengths and met my individual need for social justice. I wanted to do something meaningful that would not only fill my heart with joy but add these core values to others in the process. In the profession of maternity nursing I have found just that! I learned from personal experience how important support to mothers is during crucial times of birth, especially the time after giving birth. Having two children of my own has also heightened my knowledge and experience. The birth of my daughters changed my life for the better and I will never forget those first few weeks. It was an uncertain world filled with both happiness and fear. The fear of making a mistake or doing something detrimental to the child's well-being. Growing into the role of motherhood requires strength and stamina. Eliminating concerns and fears of the mother is of utmost importance. This makes it easier for everyone in the family!
---
Trainings:
10/2020 – 06/2021 – Training and certification as a breastfeeding consultant (EISL – stillen-institut.com)
02/2020 – Training as a pelvic floor course instructor
09/2019 – 08/2020 – Training as a maternal nurse (Mütterpflegerin) and Doula (Dr. med. G. Weckmann – wochenpflege.de)
12/2021 – Kursleitung für systemisch-ganzheitliche Babymassage (Institut Schöttler)

For more information, please write an email to:
kirsten@hey-mum.de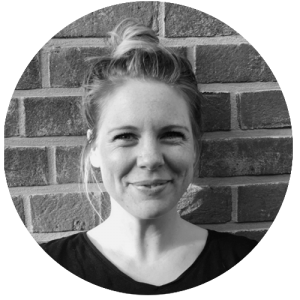 Hey, my name is Nele and I was born in 1985. I am a mother of three amazing children and currently based in Hamburg-Bergedorf.
In Spring 2021 I completed my training as a certified maternal nurse (Mütterpflegerin) and doula - with Prof. Dr. Med. G. Weckmann in Hamburg - and I'm looking forward to expand my own store of knowledge and experiences with the new skills.
Due to my studies of nutritional sciences and work as a food editor I developed a passion for the nutrition of the mother during and after the pregnancy, breastfeeding and baby food, along with a healthy lifestyle for the whole family.
I decided to have children during my time at University and I do not regret starting a family at an early age.
Very often, the days were exhausting and I had many sleepless nights. Nevertheless, during the pregnancies, the births and also in the first sensitive time with the newborn baby, I've never felt desperate, overwhelmed or afraid. The reason for this is, that I wasn't on my own and received important support. During the first few days and weeks I was strengthened, cared and cooked for, relieved and advised.
My wish for every new mother is a company that allows her to feel safe and put her mind in rest.
I would like to make this valuable start to motherhood easier for you by being at your side and support you with all my experiences.
Trainings:
Nutritional sciences (B.Sc.) at the Hamburg University of Applied Sciences
03/2020 – 02/2021 – Training as a maternal nurse (Mütterpflegerin) and Doula (Dr. med. G. Weckmann – wochenpflege.de)
12/2021 – Kursleitung für systemisch-ganzheitliche Babymassage (Institut Schöttler)
For more information, please write an email to:
nele@hey-mum.de